There's nothing more embarrassing then showing up to work or a meeting in a wrinkled shirt or dress. We've all been there. I know I have. It might be because you're on a business trip and your hotel room lacks an iron. Maybe your iron is broken. Or maybe you just haven't gotten around to buying one. (Guilty.) Every now and then, we all need a quick ironing fix before we head out the door. So here are six simple methods to smooth out any wrinkle, big or small.
---
Use a Hair Straightener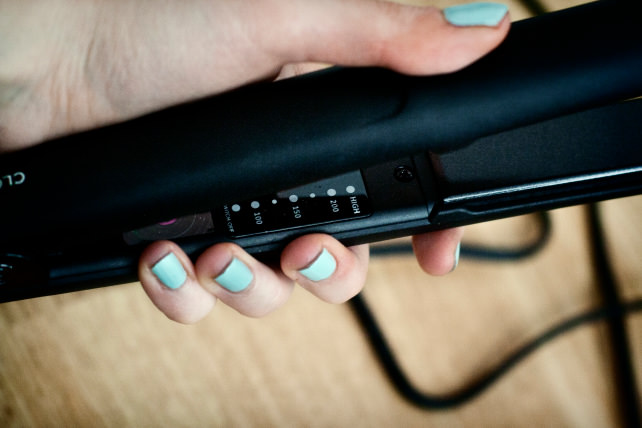 It turns out hair straighteners are useful for more than just smoothing out your crazy locks. Just make sure your straightener is clean of any loose hairs or hair products before you get started. Apartment Therapy recommends using your straightener on your clothes before you tackle your 'do. And if you happen to have a straightener with an adjustable temperature setting, you can even use this method on more delicate fabrics.
Use a Hair Dryer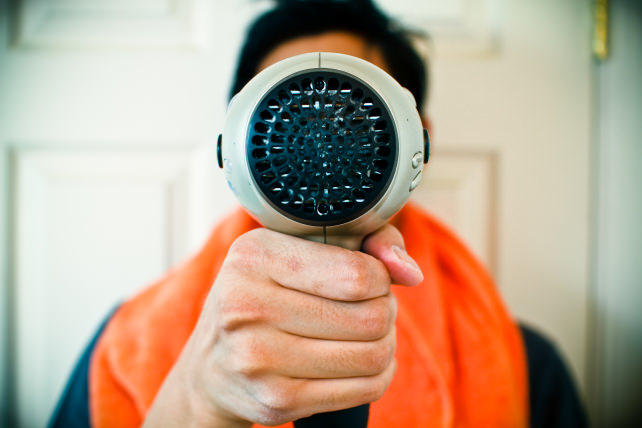 Another hair-taming gadget can also help your clothes: your hair dryer. All you need to do is hang your garment and blow it dry from about two inches away. According to WikiHow, this method works best for cotton-based clothing. It also helps if you have a hair dryer with a no- or low-heat function. Use this mode after heating up your clothes to prevent the wrinkles from coming back.
---
Spray and Hang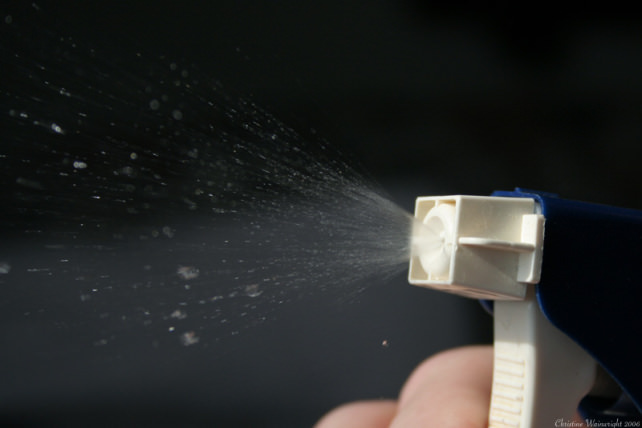 All you need for this technique from Lifehacker is a spray bottle and a hanger. Fill the bottle with water and lightly spray the wrinkled areas, being careful not to get the fabric sopping wet. Then hang the garment up and let it air dry. It doesn't get much simpler than that.
---
Wrinkle Sprays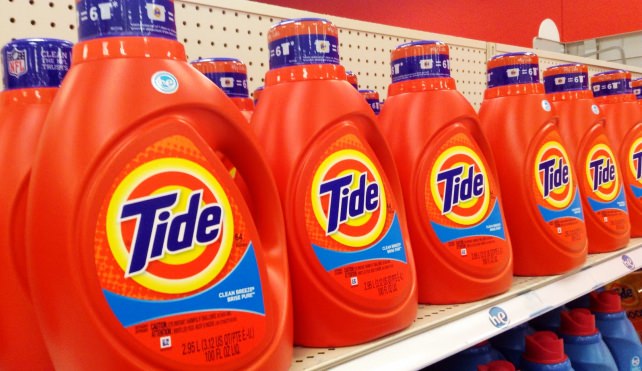 Laundry detergent makers know just how frustrating wrinkles can be, so it should come as no suprise that they also sell wrinkle-removing sprays. Downy offers its Wrinkle Releaser, and there are several other lesser-known brands as well. Like the spray-and-hang method, all you need to do is spritz the problem areas and let them dry.
---
Take a Shower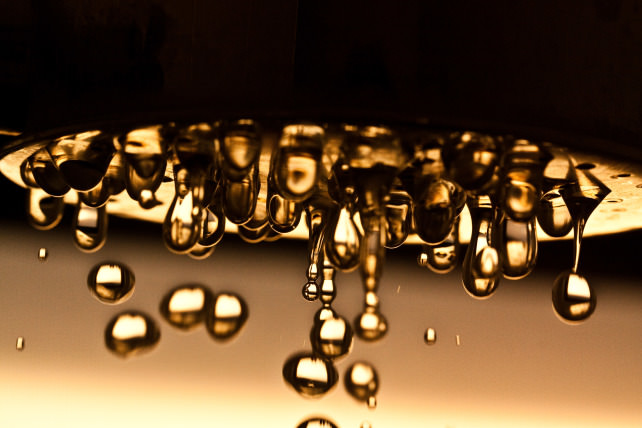 This method is one of the best options for business travelers. If your hotel room lacks an iron, you can just hang your wrinkled clothes in the bathroom while you take a shower. The hot steam that fills the room will help your clothes release any stubborn wrinkles. If the clothes feel damp afterwards, just let them hang in another room for a few minutes to dry out.
---
Throw Some Ice Cubes in Your Dryer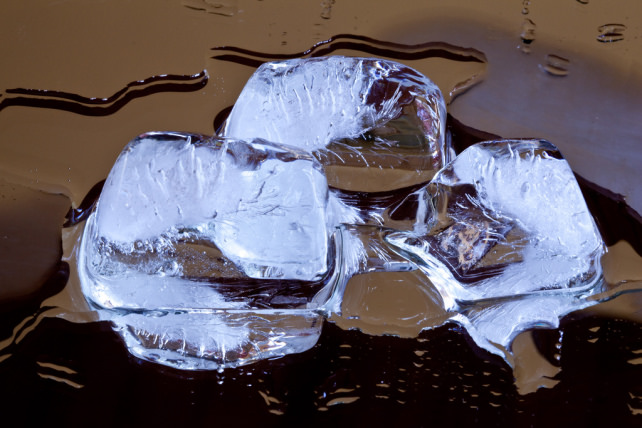 Lastly, if your home iron isn't working or for whatever reason you don't have one, try this trick with your dryer. Throw the wrinkled clothes and a few ice cubes in your dryer and run your dryer on a high heat for a few minutes. The ice will melt and turn into steam, which will release the wrinkles from your garments. Lifehacker notes that this method only works well with a very light dryer load, and works even better in bigger dryers. Just make sure you only use a few ice cubes—you don't need much to get the steamy effect.
---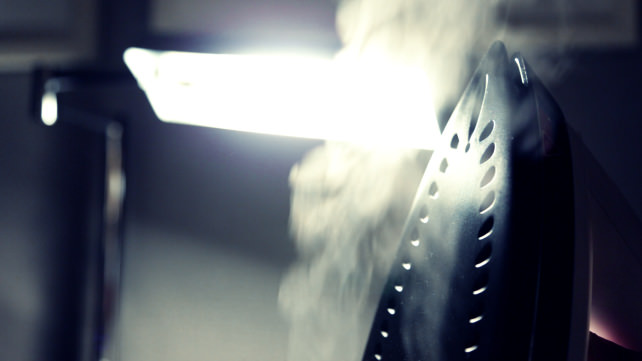 All of these methods should help you get your clothes wrinkle-free, but if you travel a lot, you might want to invest in a travel iron. A Kickstarter campaign just launched for an amazing new travel iron (never thought you'd see those words together, huh?), but there are plenty of other portable irons on the market. And if you're like me and hate ironing, you can always just unload your dryer right away. That usually gets the job done. Source of article: laundry.reviewed.com